Apr 28, 2010:
Repairing AN Fittings Leaks.

Some background.
If you modify your car, at some point you might use a type of plumbing standards called AN fittings. AN stands for Army Navy and most likely has its roots from the military specifications. AN fitting uses a 37deg flare and is compatible with JIC 37 flare fittings.
Some of the major suppliers for AN fittings are Earl's, XRP, Goodridge and Mocal to name a few. Most of the automotive applications are made in aluminium. But you can certainly find them made of brass, SS as well.
AN fittings mate and form a seal without any gasket, rubber/silicon type of o-rings. The seal is purely mechanical and is the result of two sloped surfaces coming together. The following picture shows a side profile of a male -10 fitting. Note the sloped mating surface. Imagine there is a female profile of a similar -10 fitting. The two slopes will mate, thus forming a metal to metal seal.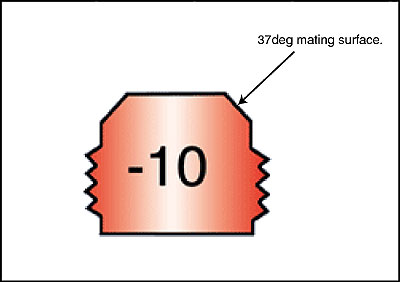 Here are a series of schematics of the mating surfaces. It is entirely possible that one may have forgotten to clean the surfaces or over-tighten the fittings. Both of which can cause the fittings to leak. The leak may be just a few drops of fluid but still in reality they should not leak at all.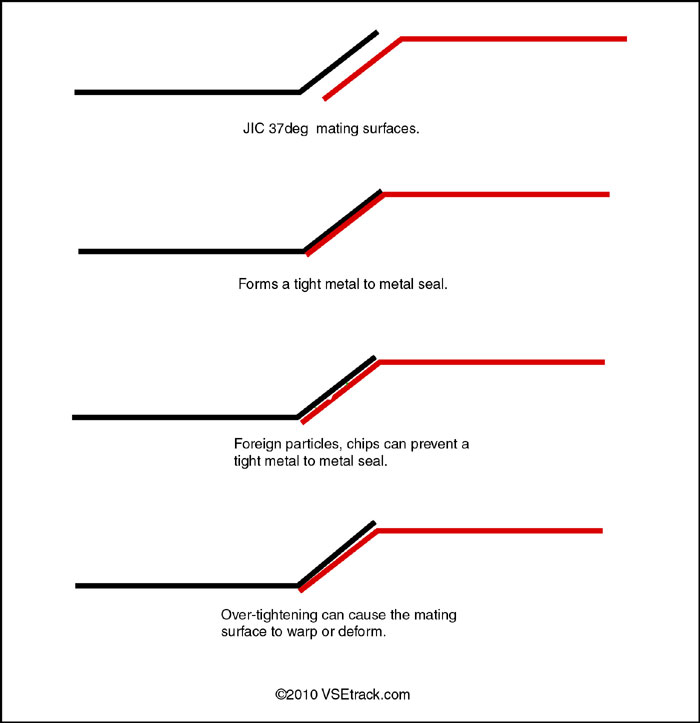 Source of Leakage.
Now to determine if the source of the leak is because of the irregular mating surface or a frayed/britter hose, you can check the diagram below. If it leaks from the circumference where the red arrow is pointing, then the mating surface is the culprit. If it leaks from the blue arrow area, then remove the hose, and reseat with a new hose.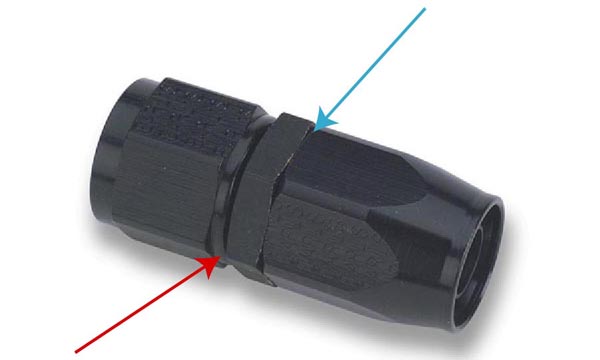 So I found the leak, now what?
Well, if it leaks because of the hose, then replace or reseat the hose. If it leaks because of the mating surfaces, most folks will go out and buy a new fitting. A new fitting costs anywhere from $8 to $50 depending on the configuration.
However, thanks to some enthusiasts, there is a cost-effective solution. We call that the conical seal (or flaresaver).
A conical seal is used to repair irregular mating surfaces. Its job is quite like a crush washer but due to the conical design of the JIC 37 mating surface, special conical seals have to be designed and made.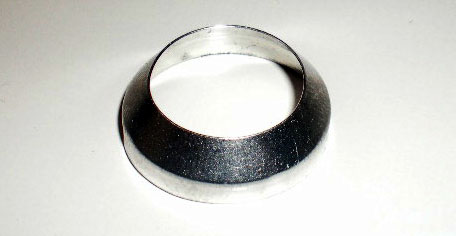 During our research, we found a few companies that manufacture such seals:
Seco Seals (http://secoseals.com)
Del Aero Seals (http://delaerospace.com/)
Flaretite (http://flaretite.com)
Seco and Del both uses metal conical seals. Flaretite however went one step further and coated their seals with baked-in Loctite sealant. The price of each seal is 3 to 4times more than what Seco or Del Aero offers. Products from all three companies have been tested in aerospace industries, including NASA.
Place this conical seal on the male side of the AN fitting, as shown. Then attach the female side of the AN fitting as normal.