May 14, 2010:
BMW Motorsport Oil Separator?
Some background.
Yes it exists. But before which I have to of course ensure that the part works perfectly before releasing the results and experiences. Oil catch can, oil separator, oil vapor filter etc. Whatever you call it, the part cleans out PCV air before sending it back to the intake.
OEM Oil Separator
I have used of course the OEM BMW oil separator during my earlier days of track. I like the OEM-ness of it with the oil return drainage but I loathe replacing the part and its hoses since there are awkwardly tucked under the manifold.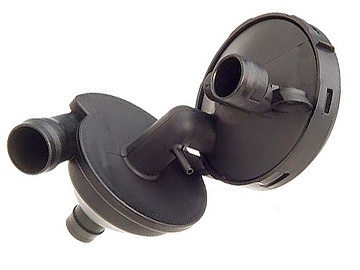 Wilkerson Coalescing Filter
The next oil separator piece I used was a Wilkerson Coalescing Filter (M18 series). It's used for filtering air for clean rooms (think sensitive wafer fab type of industries). That worked out quite well but to drain the oil back to the dipstick was a bit of a hassle. And I hate emptying the bowl. Believe me, the Wilkerson cleans the PCV air like a charm.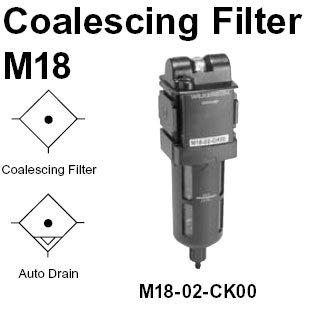 BMW motorsport oil separator.
While using the Wilkerson piece, I've decided to find another solution. So I turned to BMW ETCC/WTCC applications. Now what I am using as an oil separator is actually a part used in BMW ETCC 320i race cars.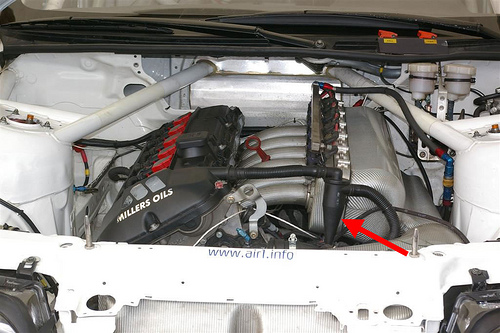 Can't recall where I found the above picture. Race car belongs to some team in Europe. BMW was competing with the P54 engine (6cyl) in 2002~ 2004 ETCC and 2005 WTCC. There might be some privateers who still race the P54s. That oil separator piece is actually a BMW part and it has a part number and this is how I used it now: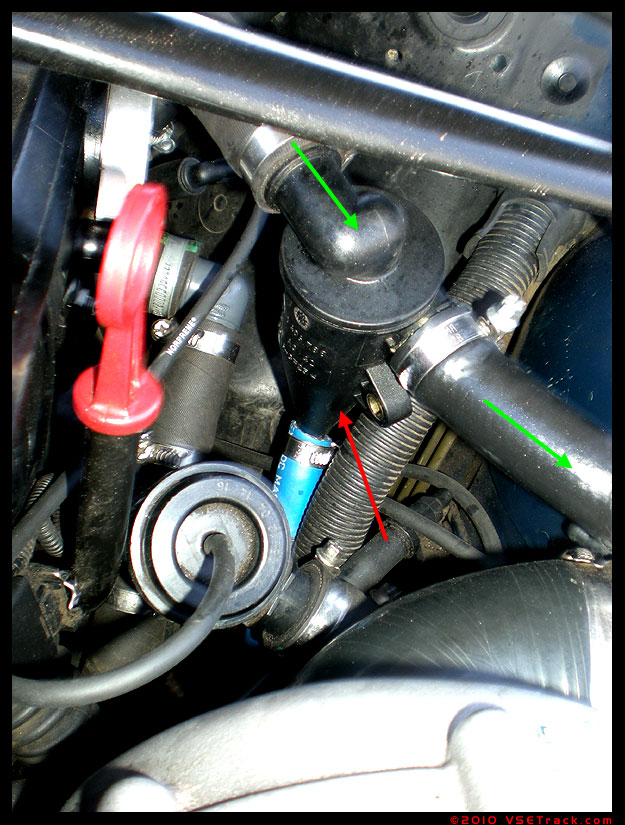 The green arrows indicate the flow from crankcase to intake. The blue hose is the oil return back to the dipstick. The one trick of course is to use a check valve for the oil return line. You don't want to be sucking up oil. Trust me on this. The check valve I used is a Purolator PV 1009.

After 3 track events, including competing with NASA TT in March, I can now claim that this device works perfectly. No mess, no need to drain manually, easily replaced if needed, a single-sealed part (no need to replace o-rings etc), tested by BMW motorsport and it's a BMW part.
The real deal of course is you don't have it buy it as a motorsport part. This is in fact a part used in the S62 engines and it runs only $30. The two larger ports are about 19mm OD and the oil drain port is about 12mm OD.
Asks for
11.15.1.406.788
or
11.15.1.406.789
So to those still looking for a solution, this might be it.